30 Jan 2014
30 January, 2014 - School has started and classes are being held in Block G. The major construction work has finished and some of the classrooms are usable now. There is still a lot more of the fit-out to finish and the landscaping is still underway.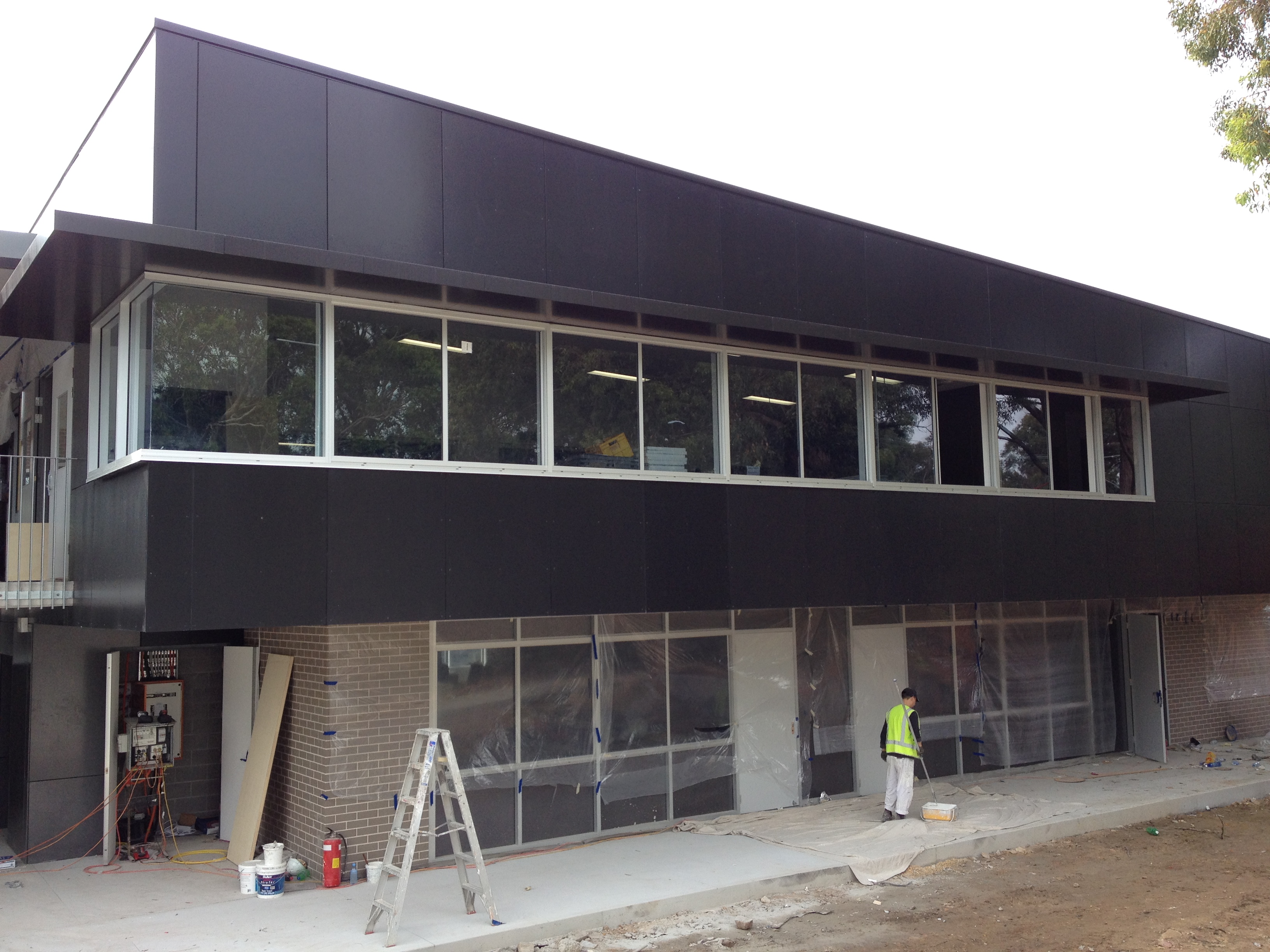 Front East view of Block G Front West view of Block G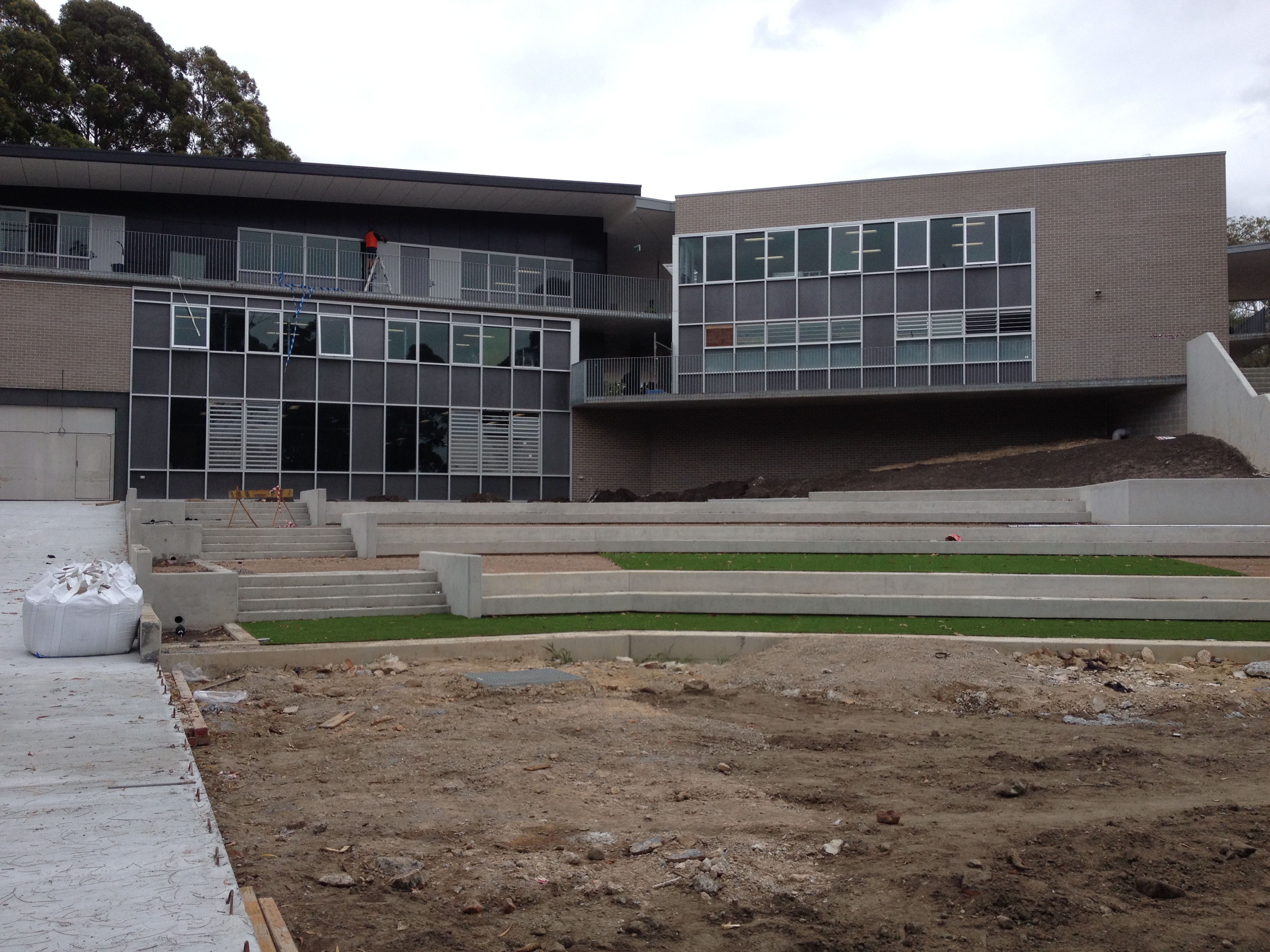 Back of Block G - Landscaping still underway.
7 December, 2013 - The roof is on and the scaffolding is still up around the Koola Avenue side of the structures so it is hard to see what is happening inside. Judy Paszek, Carla Marchesin, Tracy Mackenzie and Michael Scollay took a tour around the works and were very impressed with the progress so far.
West side of Block G next to The House. East side of Block G next to Block E.
Ms Paszek, Ms Marchesin and Ms Mackenzie Inside Block G looking towards Koola Avenue.
about to do the tour.
31 October, 2013 - Working frantically to get the roof on - the buildings are now taking shape.
Block G taken from the back of the Library Block G looking east from Koola Avenue near Gate 7.
(Block E) looking west.
18 September, 2013 - All the photos below were taken from the balcony of the House. If you look closely through the scaffolding you can still see the stand of trees in the right hand corner.
23 August, 2013 - The subterranean level now has a roof, and the backfill has begun.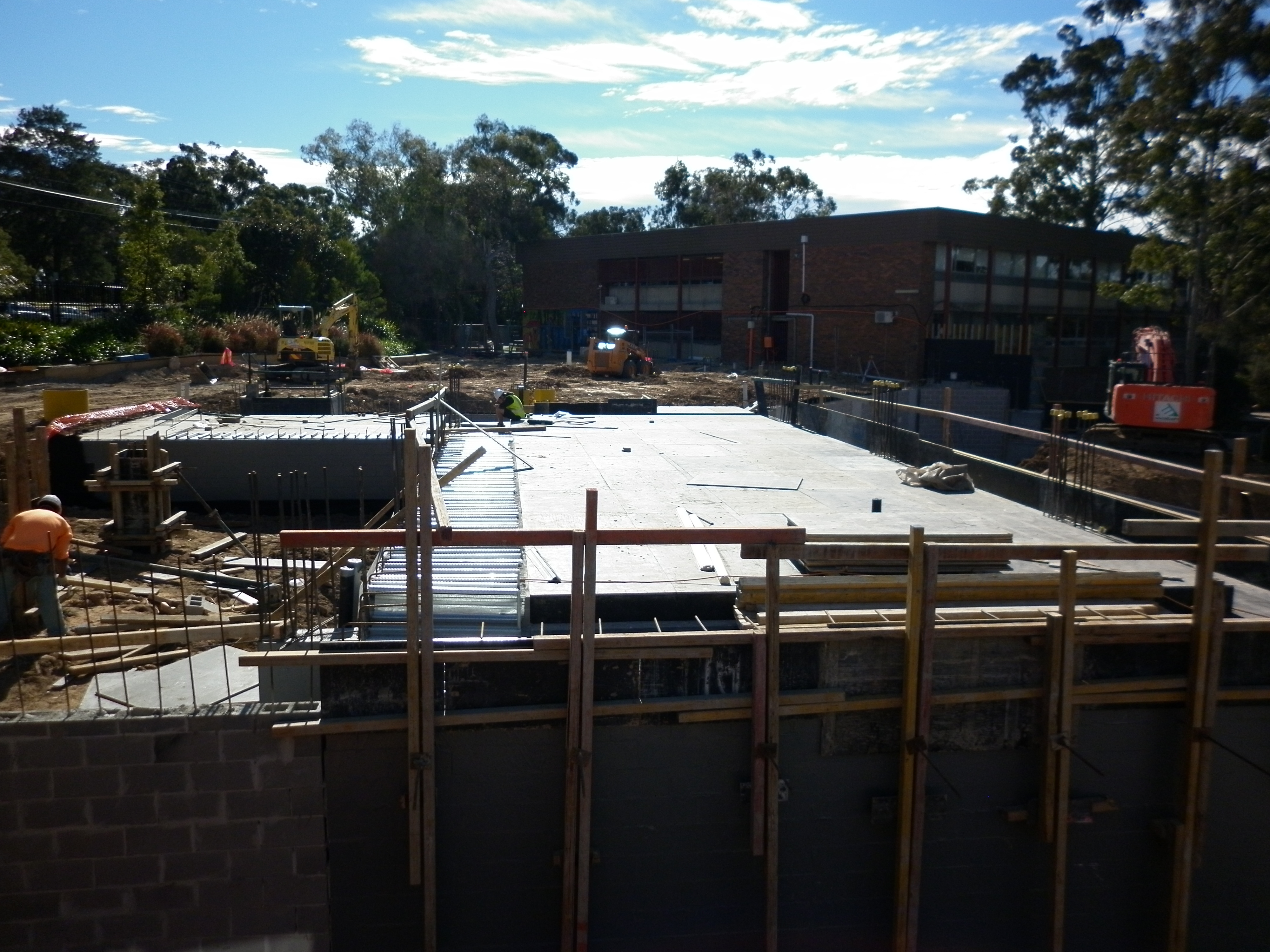 9 August, 2013 - The footings are in and the brickwork has started!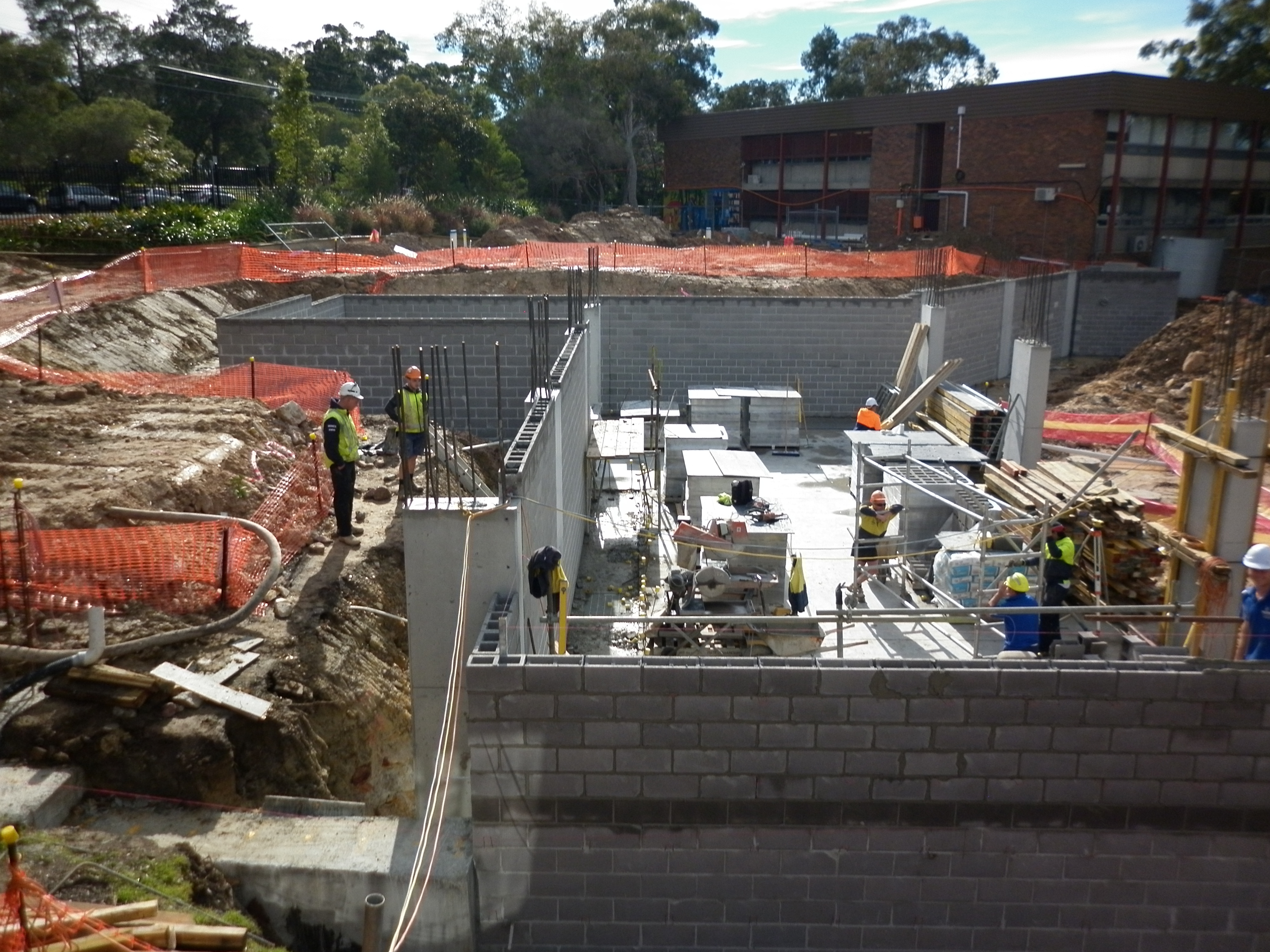 13 June 2013 - We've lost a few trees and we have just had some heavy rain, but the bulldozers keep going: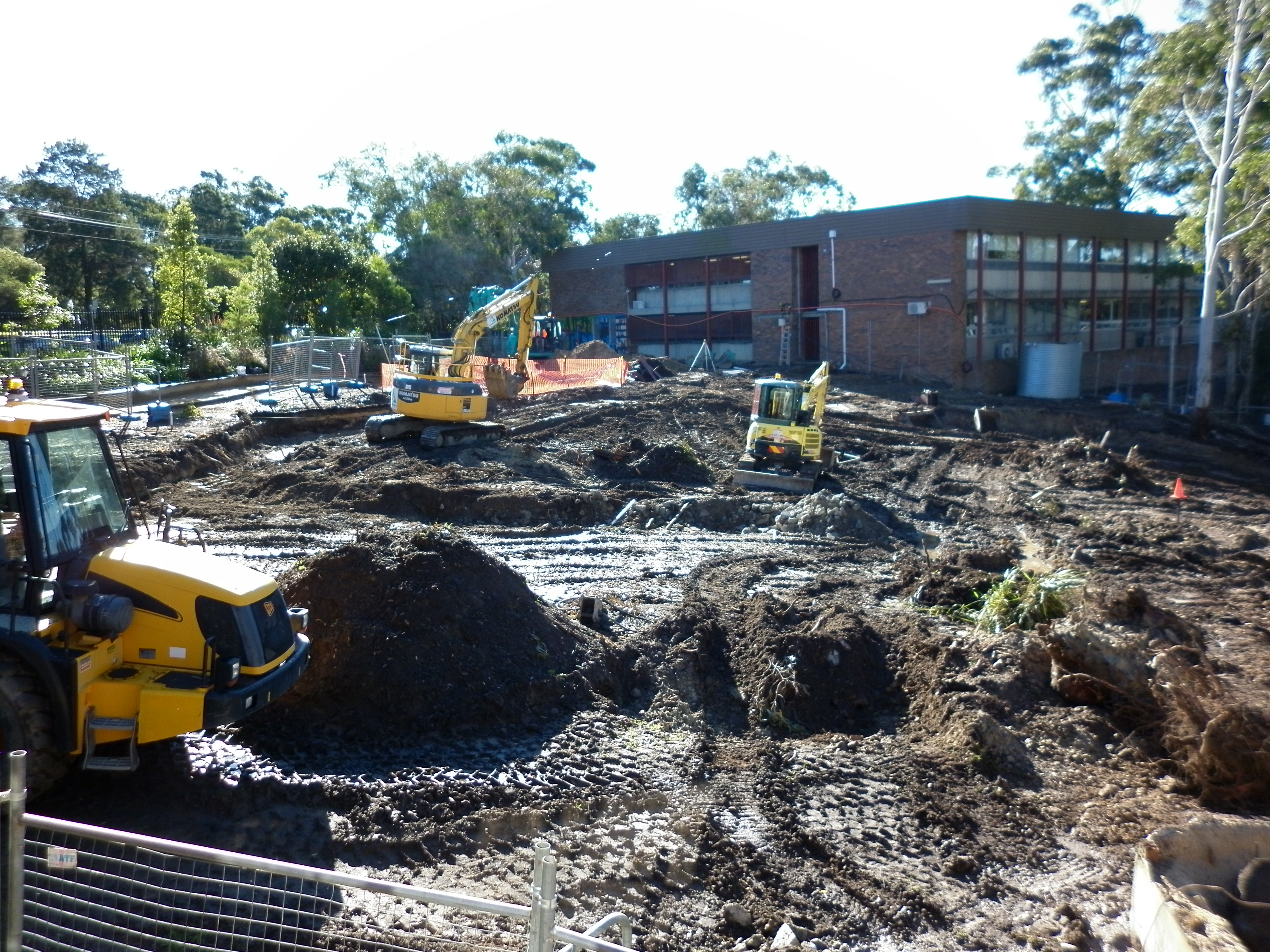 In early June 2013, work started on Block G. This is the site in May 2013